Today I'm honored to present one of my favorite Leica shooters: mr. Prosophos. He is well known for his beautiful and loving work of his own family. Thanks a lot Peter!
You'll find his inspirational website here.
1) Can you tell us a bit about your background (as a photographer)?
'I'm a self taught photographer who is unhealthily obsessed with creating images. I'm usually either thinking of my next image or of what camera/lens I will be using to create it. Fortunately I have a very tolerant wife…
Although I have always enjoyed photographing, I have been seriously doing it for only the last 10 years.  Occasionally, I will accept a professional assignment. Fortunately, I am free to choose or reject projects as they come because I don't rely on photography to earn a living. For those who do, however, I have nothing but the utmost respect.'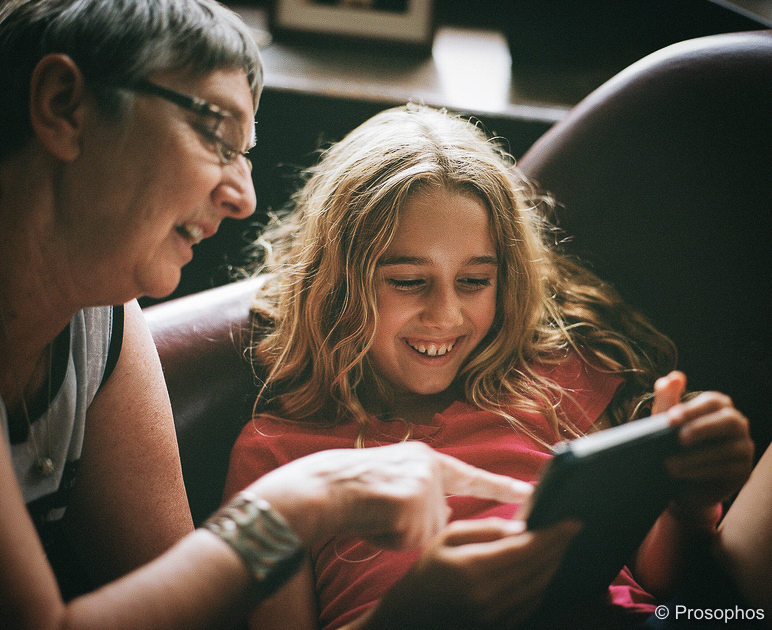 2) How did you get into the Leica system?
'I was introduced to Leica rangefinders by way of the M8, which was Leica's first digital M camera. The decision to purchase the M8 followed a very tragic event in my life during which I questioned everything about the world and my place in it. The end result for my photography was that I sold my trusty Nikon D3 DSLR and on a whim bought the M8. At first, I thought I had made a big mistake because I was used to working with auto-everything cameras and suddenly I found myself clumsily trying to cope with a manually focusing rangefinder of which I knew nothing about. However, on that very first day I ended up creating a photograph that rivalled anything I had ever produced before. And that was that… I was hooked.'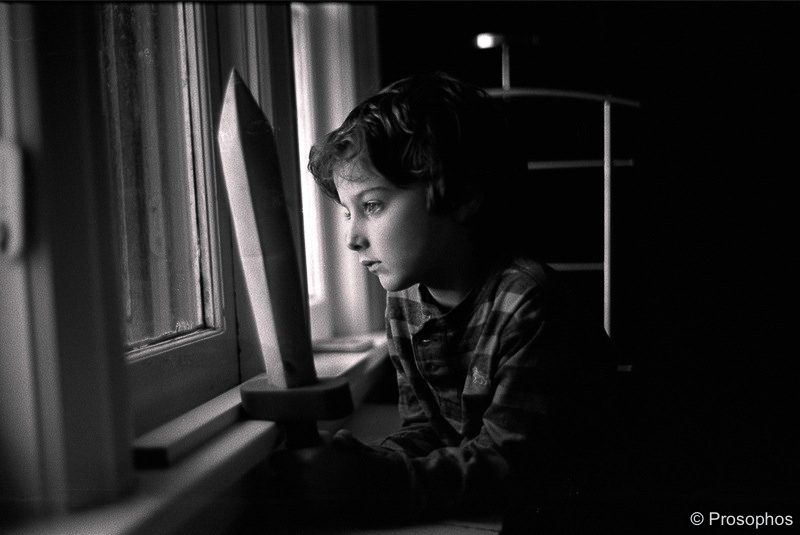 3) Which camera and lenses do you have?
My current gear includes the following:
Cameras:
Leica M9
Leica M3
Mamiya RZ67 Pro II
Nikon D500
Lenses:
Leica 75mm f/2.5 Summarit
Leica 50mm f/1.4 Summilux
Leica 35mm f/1.4 Summilux
Zeiss ZM 25mm f/2.8
Mamiya 110mm f/2.8
Nikon 70-200mm f/2.8
Of the three camera platforms, if I had to choose only one to keep it would be the Leica M system because it is nimble, unobtrusive, and capable of high quality output. The Mamiya RZ67 gives me the best artistic results for formal portraiture, but the images obtained are generally less spontaneous, as a more careful and deliberate approach is necessary when using it. The Nikon D500 is simply there to provide me with telephoto reach when I'm photographing my children playing sports. It's a marvellous DSLR but it doesn't inspire passion from me.'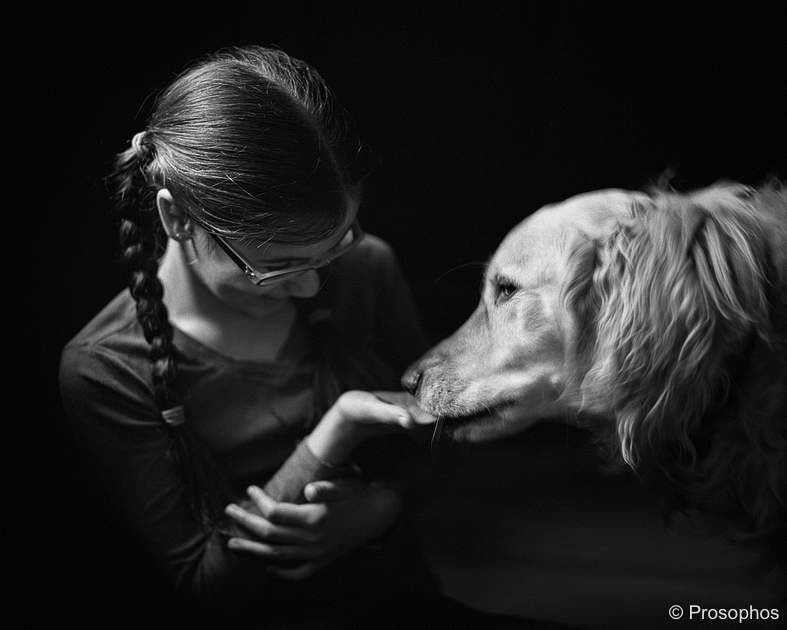 4) What kind of pictures do you take and why?
'I mostly photograph people. In fact, my artistic name Prosophos is an amalgamation of two Greek words: prosopos (face) and phos (light).
I find people the most interesting subjects to photograph. During the rare occasion I'm attempting to create a landscape image, I will often fail miserably until a person walks into the frame and then — suddenly! —the image will improve.
What I look for when photographing is that momentary and spontaneous flicker in a facial expression that we all unwittingly project at times.  It may be an expression of joy, sadness, relaxation, amusement, etc., but whatever it is it will arrive unfiltered and it will reveal the true nature of that individual at that very moment. This always translates into a successful image and that's what keeps me going.'