Last week, you could read my review of the Voigtländer color-skopar 21/4. I explained that I use this lens for group shots in tight spaces, when my 28mm is too long. However, there are more and better reasons to buy a 21mm for your rangefinder camera. During the time that I was a writer and photographer for an alpine climbing magazine, I learned that a wide angle can add existing drama to a picture, that otherwise would not be conveyed to the viewer. I'm not a fan of using ultra wide angles in 'ordinary' situations to create drama that isn't actually there. In my opinion, if you do that, it's just a trick. Let me show you what I mean.
1: Get more in your frame in a tight space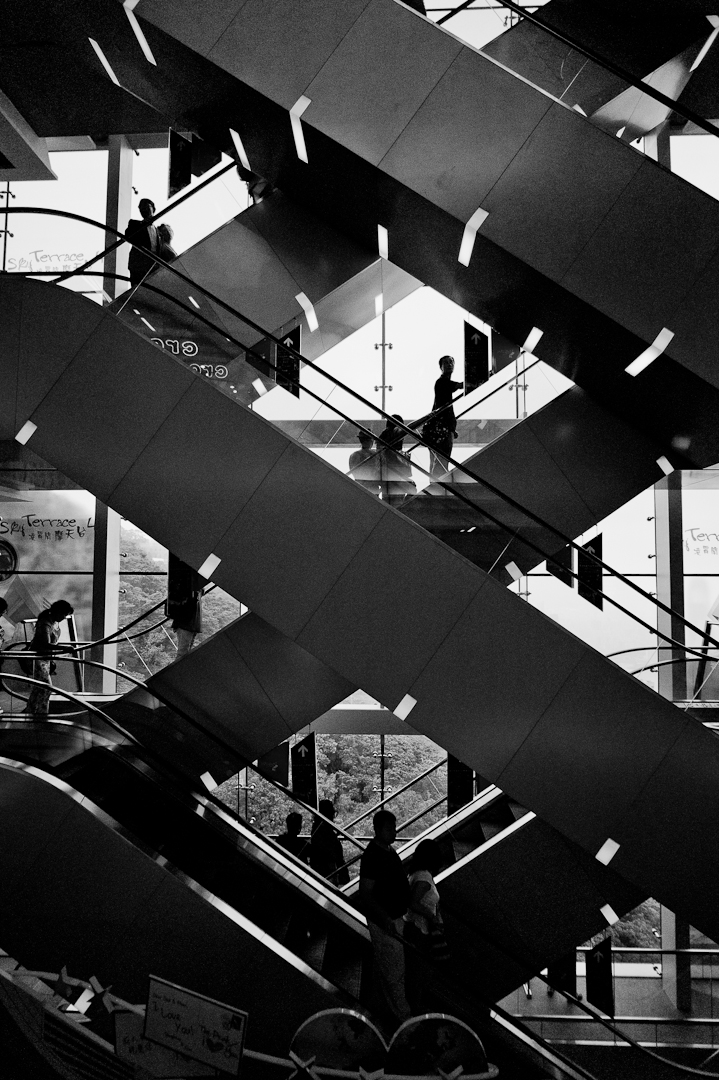 Sometimes a 35mm, or even a 28mm can't capture the things you're seeing. For example in this picture, taken in Hong Kong, I noticed the impressive escalators with all these people on it. I wanted a shot with as much escalator as possible and with people as silhouettes in the frame. I mounted my 21mm, composed through the external viewfinder and there it is. Exactly what I wanted.
2: Architecture shots that show it all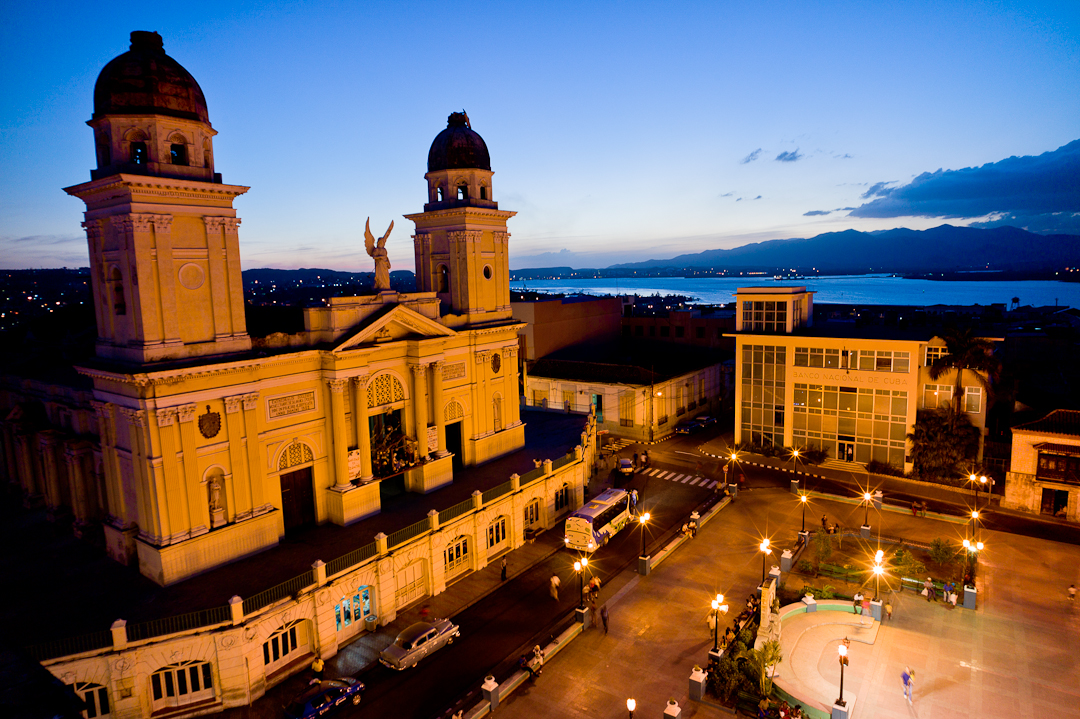 So there I was, having a Cuban mojito on a roof terrace and when the sun went down I thought I'd take a shot of one of the most characterizing buildings of Santiago. With a 21mm, you can get pretty much everything in your frame, while it doesn't distort as much as the real ultra wide angles. Of course, I used a very small table tripod for this shot.
3: Shooting from the hip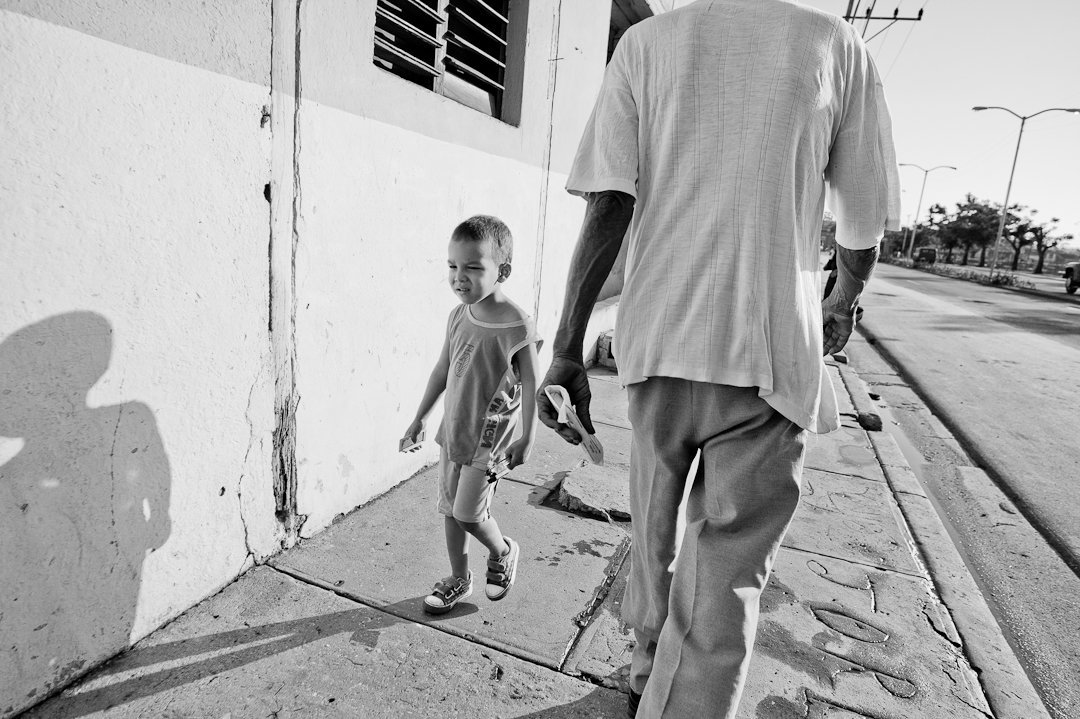 Shooting from the hip can result in interesting pictures. Maybe the picture above is interesting because it was taken from the same height as the little boy would have taken it. Anyway, with a 21mm you have a better rate of succes when you're composing without looking. To me, I feel more 'drawn' into the picture than I would have been with a 35, or 28. But that's reason number 4.
4: Get drawn in to your pictures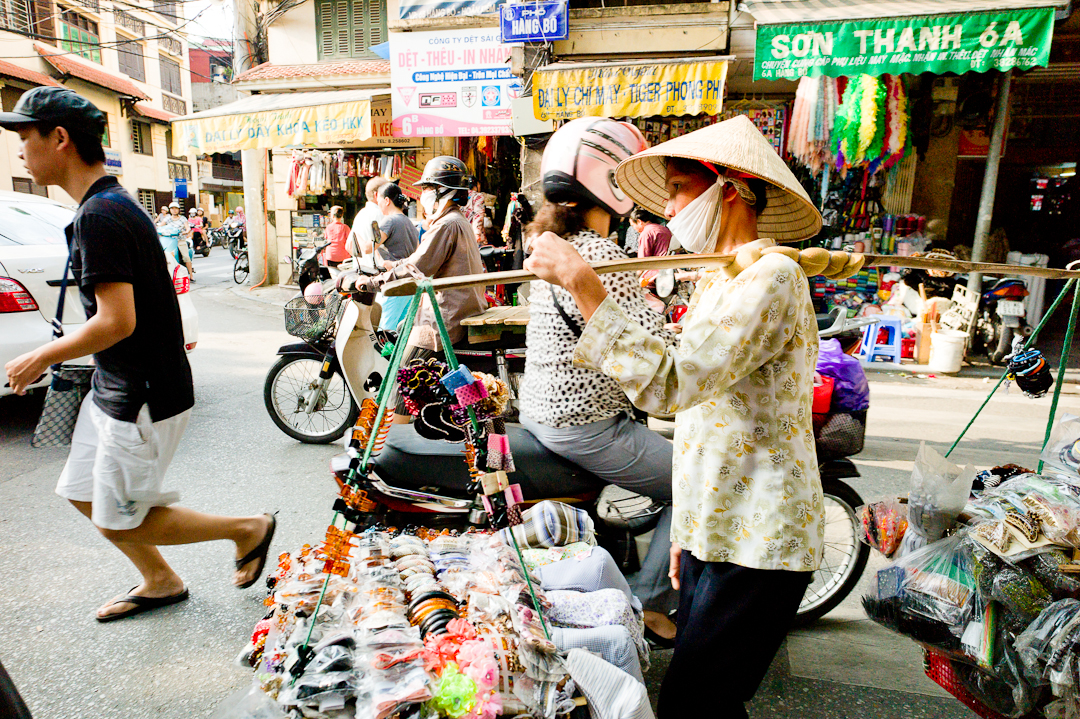 It is not without a reason that wide angle lenses are very popular among photojournalists. One of the reasons is that wide angles have the ability to drawn the viewer into the image. It's like you were there. Long lenses have the opposite effect: it feels like you're watching from a distance. The amount of involvement with the subject is bigger with a very short lens. Sometimes this can be very useful.
5: Show the grandeur of a scenery with a few less millimeters
Here we are in Argentina, in the magnificent area calles Los Glaciares. We're hiking for a few days and we'll be camping near the most impressive mountains in the world. Here, we come across a beautiful lake and while my wife walks along the shore, I take this shot with my 21mm, showing the viewer how tiny human beings can be. Here, a lens without much distortion helps in keeping the straight lines straight. Luckily, you don't need a Leica lens for that.
6: Include people in a shot, without making them aware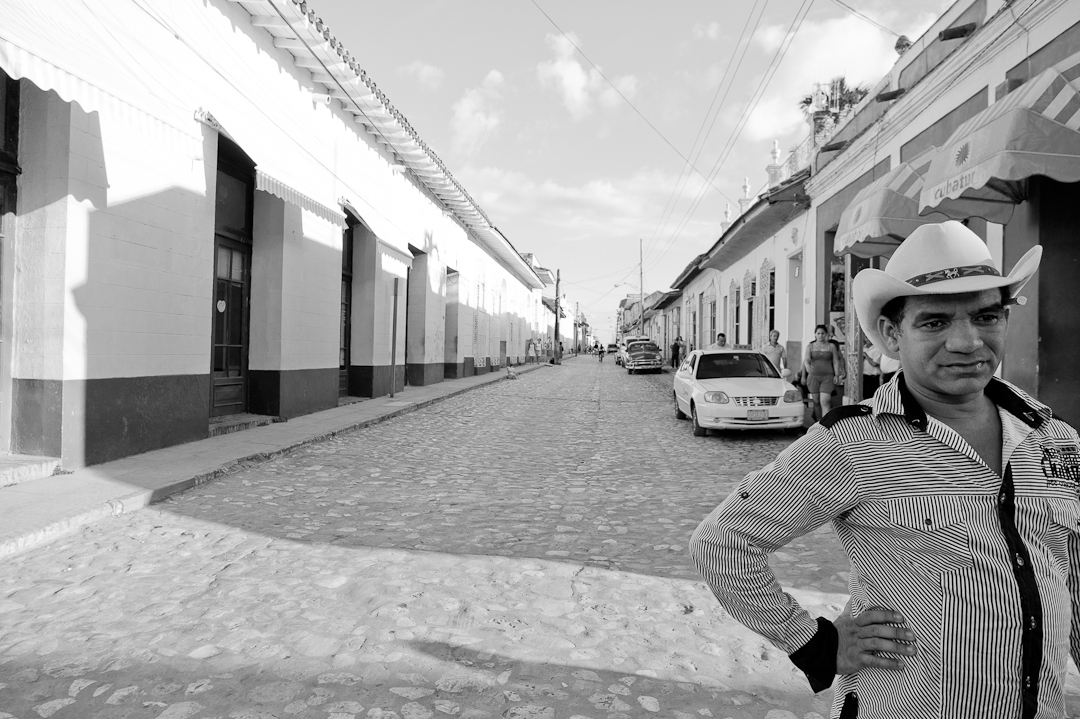 It seems logical that you're more likely to attract attention the closer you get to people. Unless you're pretending that you're zooming in on something far away. Without making any eye contact with this man, I stood less than two meters away and made this shot. True, the wide angle is starting to show some funny artifacts now, but I don't care. For street photography portraits, a 21mm can really work.
Of course there are more reasons to use a 21mm. Rangefinder photographers sometimes tend to shy away from lenses that work with external viewfinders, but I hope I convinced you to give it a try. Finally, a few more shots that I took with my 21mm.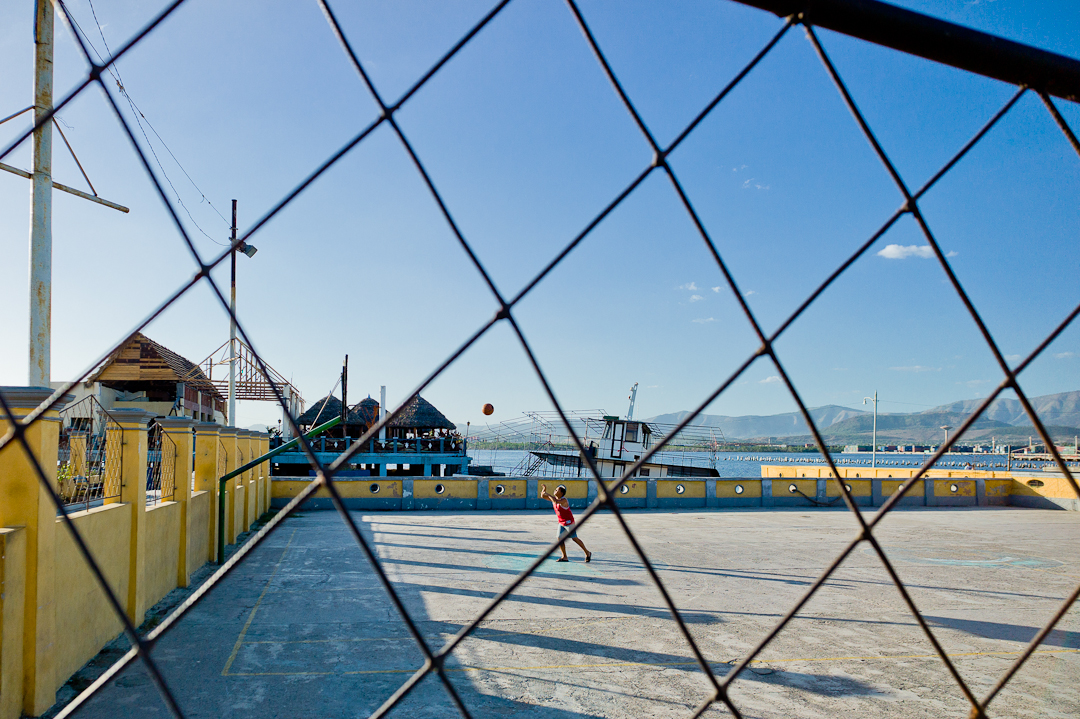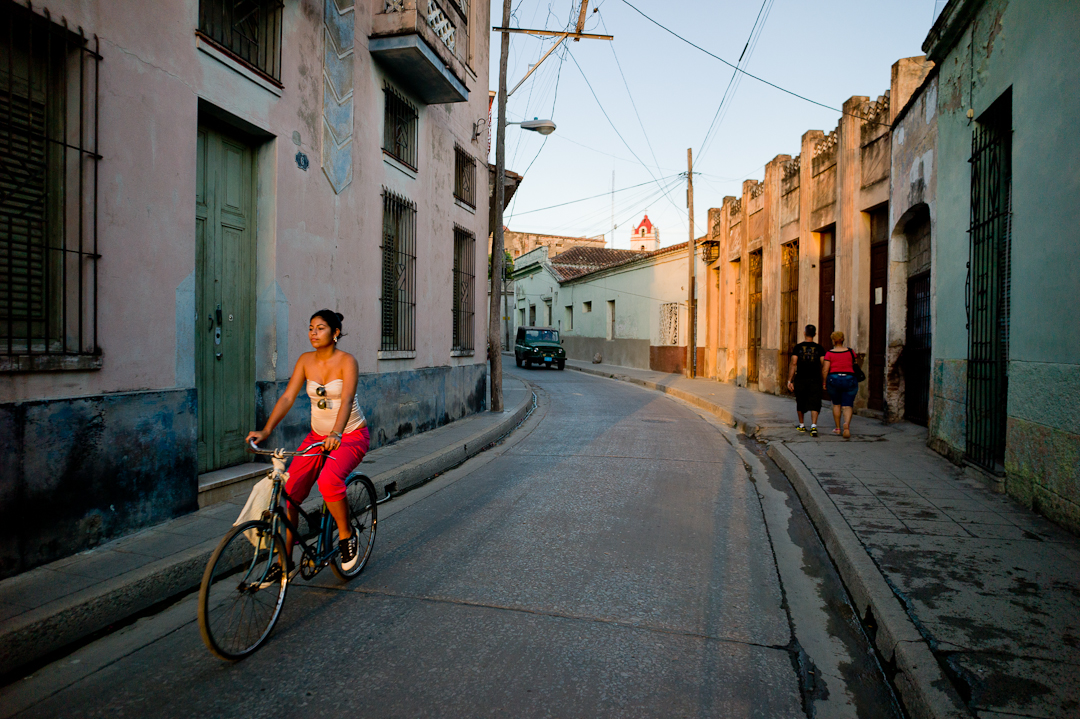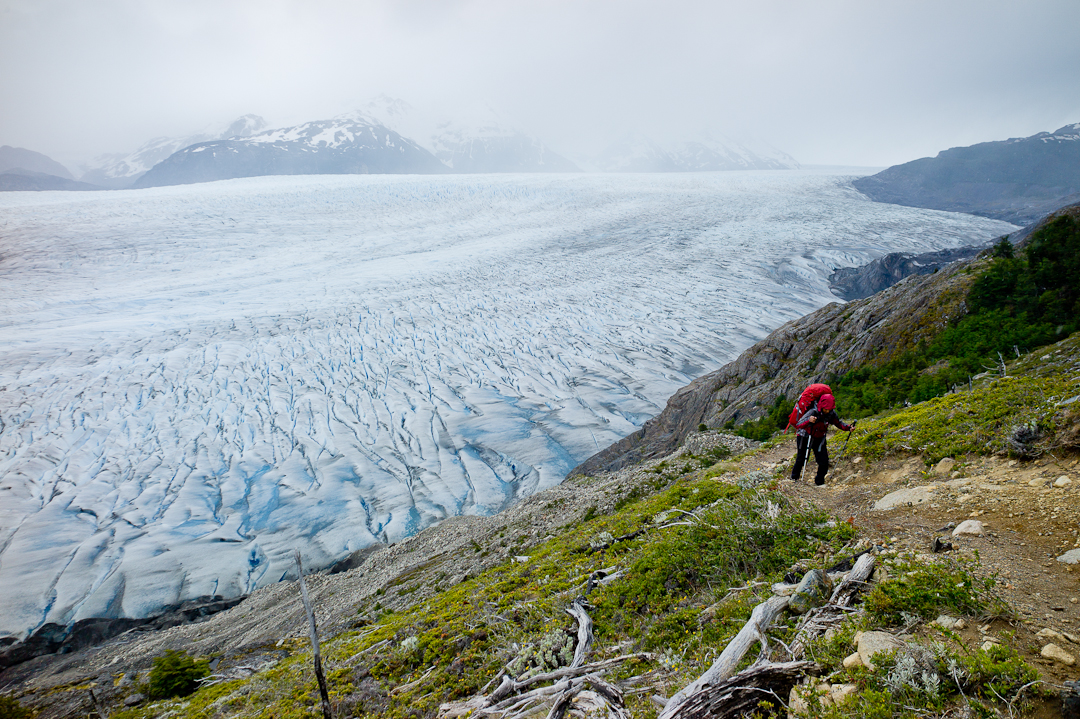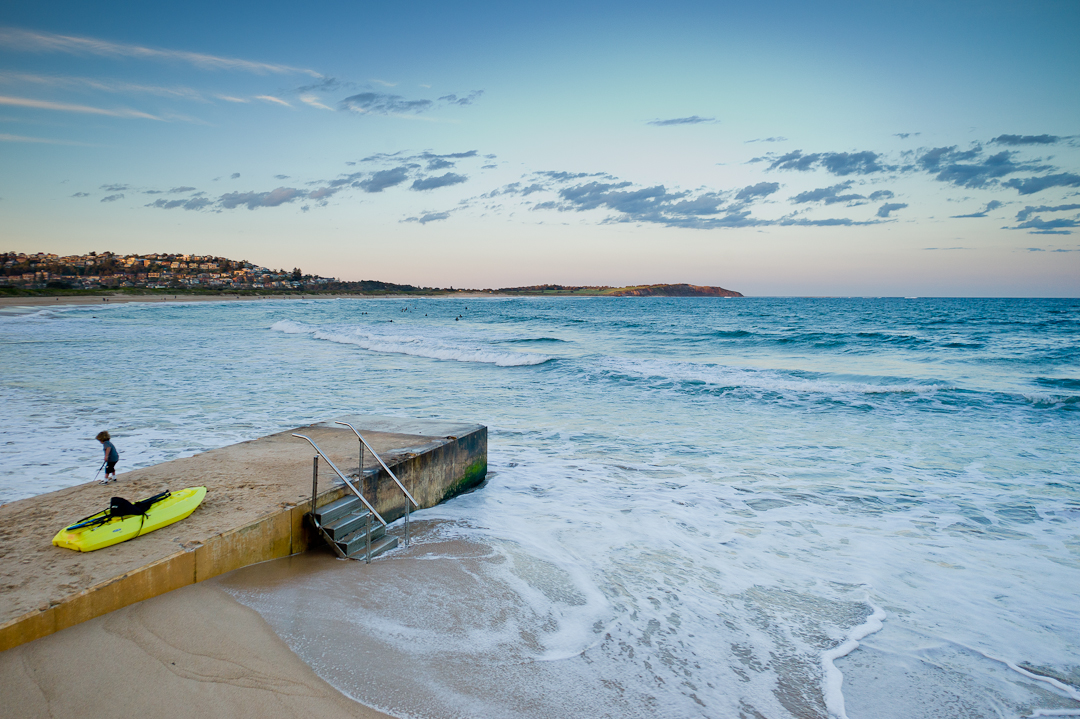 Want to learn more about rangefinder photography? Check out my workshops and e-book