Many people have asked me what I take in my wedding bag. Well, I have some variation in what I pack. For longer days, I pack some extra food and an extra shirt. For weddings in winter, I take more fast lenses. In general, this is what my bag looks like on a typical wedding in summer. I try to keep it as light as possible, but sometimes ease of use is more important than weight. My Billingham bag for example, is not the lightest, but it is sturdy, has no velcro and it looks distinguished.
Sesame crackers: in general, my clients take care of my food, but sometimes I don't have time for the regular food and these crackers provide fast energy and are also full of proteins.
A small bottle of water: again, drinks are also arranged for me, but sometimes I just need a fast sip of water.
Deodorant: well, you get the point.
Lacie rugged harddrive: I keep backups of my work, but for all the work that has not been delivered to clients, I carry an extra physical harddrive everywhere I go. Storing that work in the cloud is no option. There is simply too much data for that.
Glasses: I wear contacts during the day, but on my way home in the car, I prefer glasses. Besides that, if my contacts cause any problems, I can change quickly to my glasses.
iPhone 5S: The backbone of my company. Emails, contracts, information, satnav, it's all there.
Bottom plate for M240: I have a hand grip for my M240, but I carry the original bottom plate with me, in case I drop the grip during battery change.
Leica 75 Summarit: My longest lens for a wedding. I also have a 90mm, but I rarely use that one. The 75 gives me a little extra reach, compared to the 50 and it is very light and very sharp. It is only half a stop slower than the much heavier 75 summicron.
Mophie powerstation mini: I can charge my iPhone 1.5 times with this neat little battery.
iPhone cable: for charging…
Leica 50 summicron: I shoot 50% of my wedding shots with this lens. It's light, compact, sharp, has lots of microcontrast, flares when I want it to flare and I can use this lens with my eyes closed.
Voigtländer 21/4: Anyone that says that Voigtländer delivers sub-par quality should check it out: it is so sharp. I rarely use this one for weddings though. It is too wide for me, but sometimes I need it for a group portrait.
Leica 35 summicron ASPH: I use this lens for 40% of my shots. It is light-ish-, compact, sharp, has a good bokeh and I'm used to it.
Leica 28 elmarit: When the 35 isn't wide enough, I use this lens. Not too often though. It is sharp en very light.
Leica M9: When I bought my M240, I could only buy one, because getting one was hard enough. They simply weren't available. Before that, I used to work with two M9s, so with the M240, I had to get used to single body shooting again. When the availability of the M240 improved, I'd become used to working with one camera, so I kept my M9 as a backup.  I might change it again in the future though. Sometimes, working with two bodies is better, sometimes one is better. It depends. Maybe an interesting topic for another article.
Leica M240 with hand grip, finger loop and CV 35/1.2: Well, the M240 has become my main camera and I do prefer it to the M9 as a professional. As a photographer, I also still like the CCD of the M9 at base ISO. The nokton is one heavy beast, but I absolutely need it in low light. In winter, I shoot 95% of my images with this guy.
Extra batteries for the M9: The M9 is a hungry animal. You'll need three batteries for a full day of shooting.
Extra battery for the M240: In general, one battery will get you through the day, but for long days (12 plus hours) an extra one is good to have.
EVF2: Live view is far from perfect in the M240. Mainly due to shutter lag and blackout. For slow work in dim light, it can work though.
SD cards: I carry 4x 16Gb for a long day. I rarely need more than two.
The pills: Some pain killers and antihistaminics will get me through the day, if needed.
Wallet: some cash, cards and other stuff that I need.
Sportlife mints: well, you get that as well.
Business cards: Because people want them.
I have more lenses and cameras, but this is the kit I can rely on. I have shot so many weddings with my 35 and 50 crons that I can use them with muscle memory. The CV 35/1.2 doubles as a lens for low light and as a backup for my 35 cron. Sometimes I take a faster 50mm for the same reason. It all depends on the situation.
Last, but not least the bag: The Billingham 225 is one of the best bags I have ever had. It looks great, is very sturdy, is not too deep for the small rangefinder lenses and cameras and it holds everything I need on a long wedding day. One more thing: I always carry a lens cloth in my jacket or pants. The best ones are the ones that are used a lot.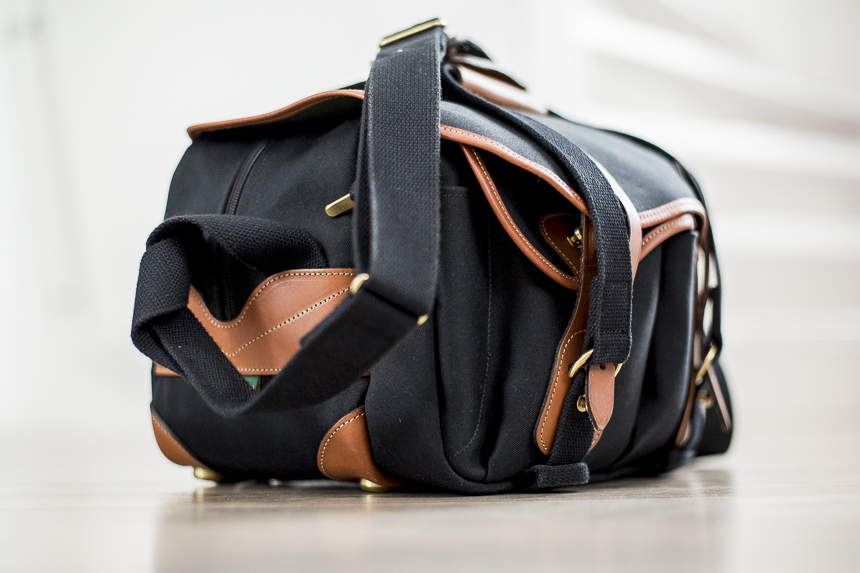 You can find my wedding work here.