I thought very long before I bought the Leica Noctilux. Although my business is good, I could live months without having to work if I didn't buy it. But I see it as an investment: pure economically speaking (it doesn't depreciate as much as money on the saving account does these days), but also photographically. With my flash-free wedding philosophy I can use every stop there is. Mind you, when I bought it, the M240 was the fastest camera in the ISO-department.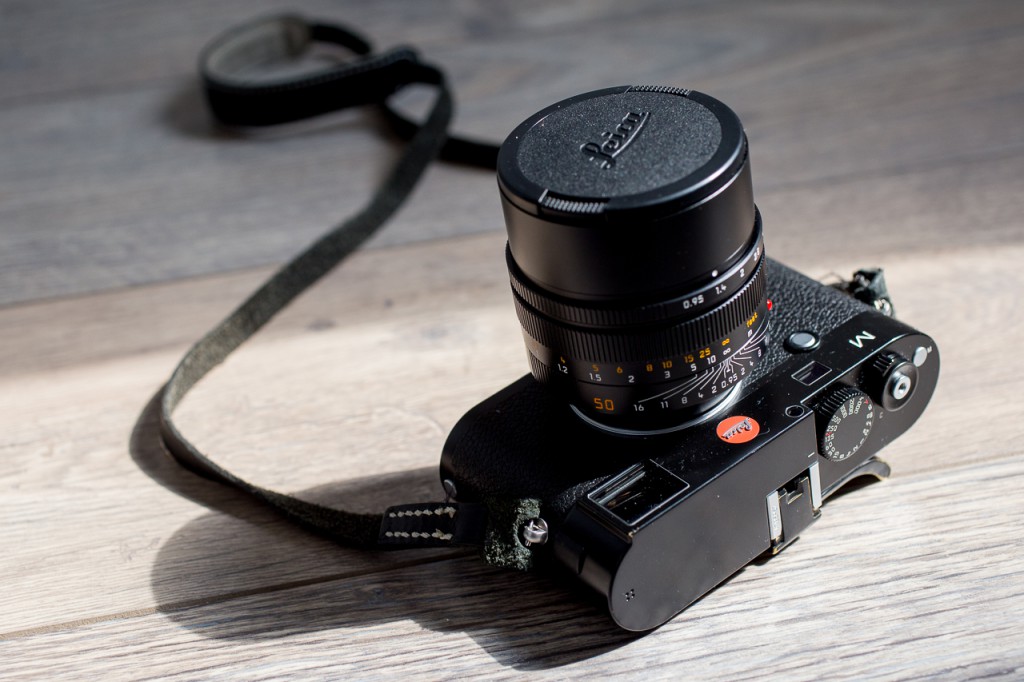 So while I'd like to use the Noctilux as often as I can, I also like to keep it in good condition, if I'd have to sell it one day. A beat up Noctilux will sell for much less cash than a Nocti in pristine condition. The funny thing is that the few minor scratches that my Nocti bear weren't caused during use, but during getting it in and out of the safe, when putting my camera away on my desk, you know what I mean right?
You could (in theory) slap on and off your Nocti every time you use the lens. After use, you could put it in it's protective pouch. But you'll get tired of this and after a while, you'll leave the 10K lens on your camera.
It costs roughly 1% of your lens. I'd say: best deal ever…
While I was raving about my Optech camera strap, I discovered another interesting product that I have been looking for a very long time: a neoprene protective lens pouch, also made by Optech. Lens pouches aren't new, but the good thing about the Fold-over-Pouch is that you can slide it over your lens, when it is attached to the camera! There are no zippers, no buckles or anything that can damage your lens or your camera and sliding the pouch on is as easy as putting your lens cap back on.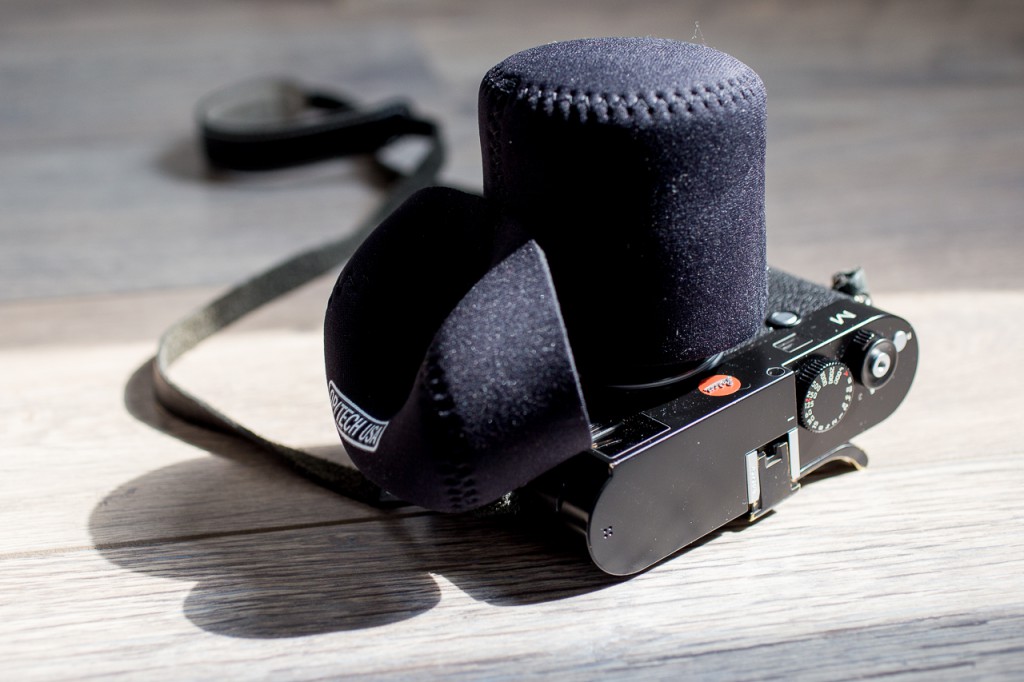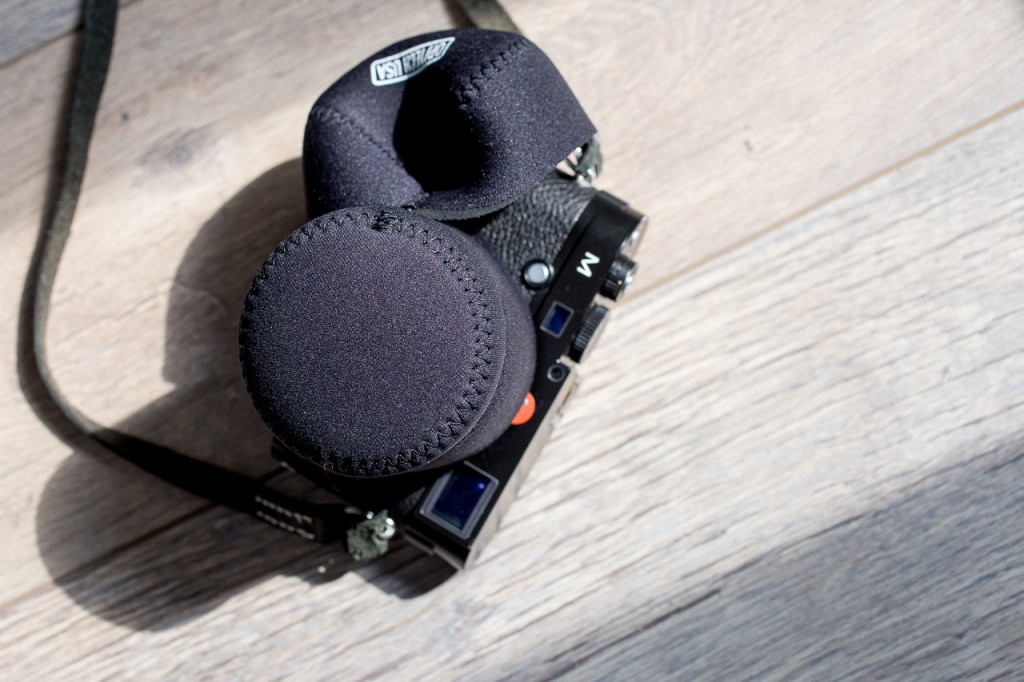 The 'lid' of the pouch is attached to the pouch and although this makes it look less sexy when it's on your camera, it prevents losing the lid.
Another good thing about this lens pouch is that you can also store your precious Nocti in the pouch in a safe, a photo bag or anywhere, while keeping the 'offical' lens pouch also pristine.
Definitely a must-have for all Leica Noctilux owners! Check it out here. It costs roughly 1% of your lens. I'd say: best deal ever.
Of course, you can use this neoprene pouch for other lenses. They come in a lot of different sizes. For the Noctilux, the 303 fits like a glove. For other lenses, check out the product finder here.