The Hadley series is one of the most popular photo bags for rangefinder shooters. Almost every Leica shooter seems to own one of these bags in his or her photographic career. And for a reason: the Hadley is one of the most versatile bags you can buy. It is light, stylish, very sturdy, waterproof and easily accessible.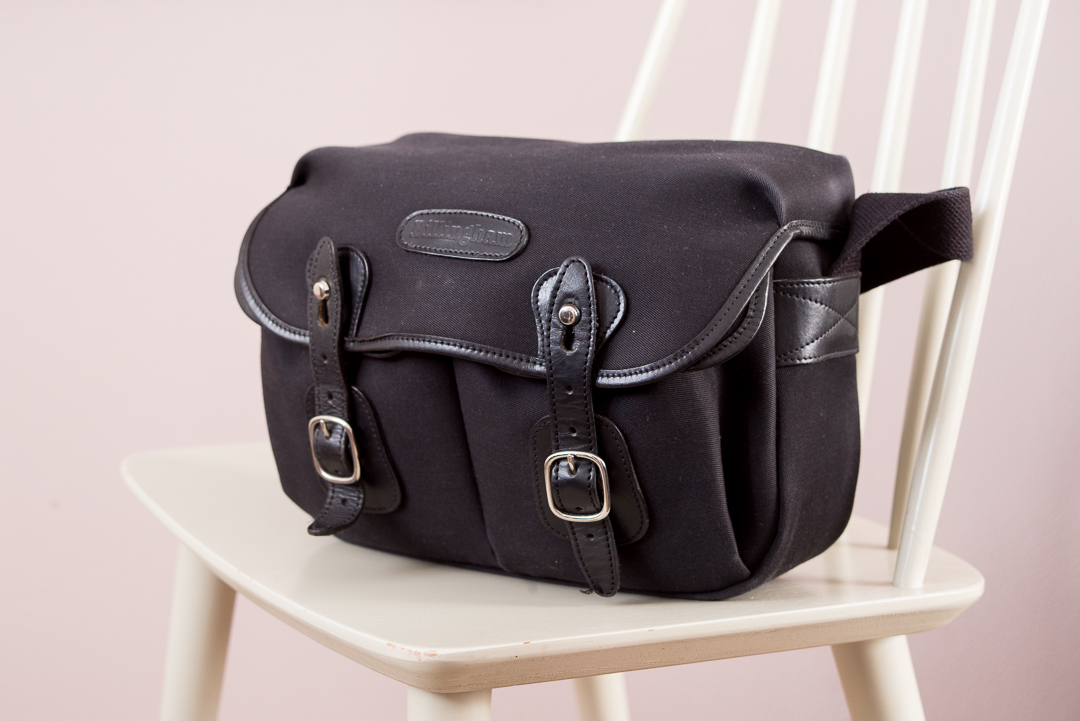 The Billingham Hadley Small is a typical day bag: big enough to carry one rangefinder camera with 4 lenses (or more) and some accessories. For me as a documentary wedding photographer, it is too small. But when I'm out for a day of shooting, it is just perfect. When walking around all day, I want to carry as little as possible. That means a single body and a few lenses. With the Hadley small there's still enough space for a wallet, your phone, some batteries and even compact sweater or jacket in case the weather changes.
It is for a reason that the Hadley Small, L2 and the 2.8 series are popular among RF photographers…
I also have a Hadley Pro, but I don't use that bag when I know I'll be walking around all day. It's too big and heavy for that if you pack it. The Pro is used for assignments and for workshops when I need to carry a few cameras and lenses for my students. It is for a reason that the Hadley Small, L2 and the 2.8 series are popular among RF photographers: they're all small and light enough to carry all day. Make no mistake about that. Also, consider the fact that the Hadley small is so light because of its fabric. For example: the ONA Berlin II, which is just slightly bigger than the Hadley Small, is twice the weight of the Billy, because it's made out of leather. It is a very pretty bag though, I really have to say.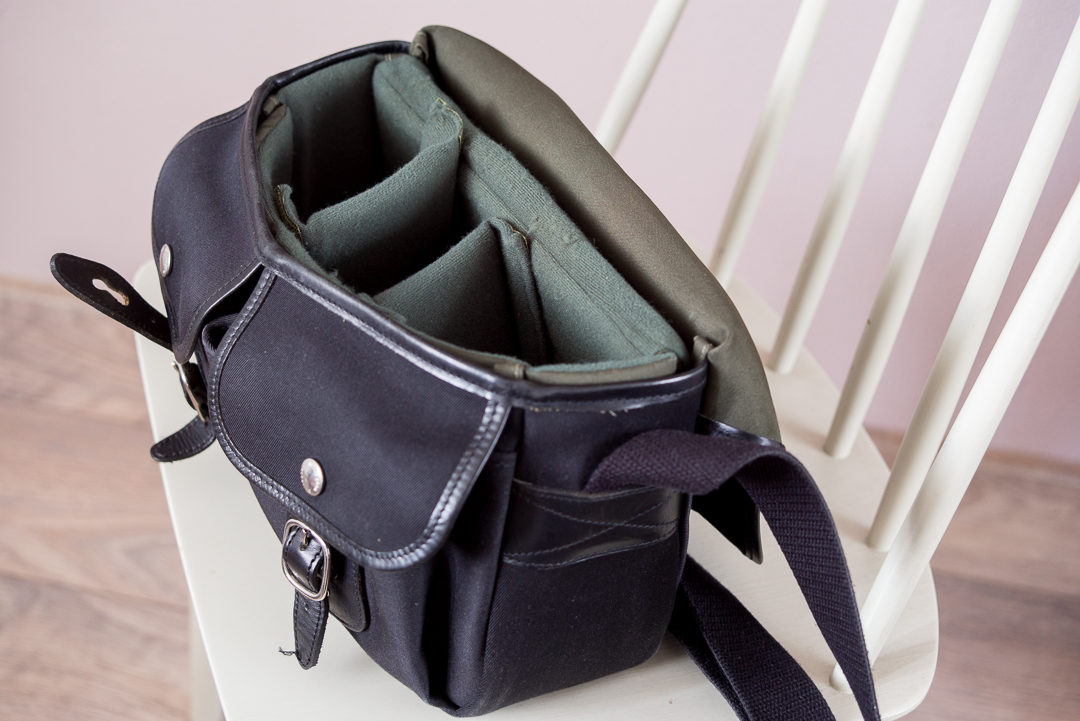 The reason I keep coming back to Billingham camera bags is that they all do their job, without shouting what they're doing. It may seem so trivial, but I can't stand bags that need velcro for closing, or bags that need two hands to open it up. I don't like the big zipper on the Artisan & Artist ACAM-1000 which is neither waterproof nor sturdy. Lowepro bags work in the outdoors, but I don't like most of them in the streets. The ThinkTank Retrospective series may be the best alternative, but there's still the velcro. ONA is another brand with silent closing system and I need to take a good look at these bags. Of all bags that I have had, Billingham has the best closing system.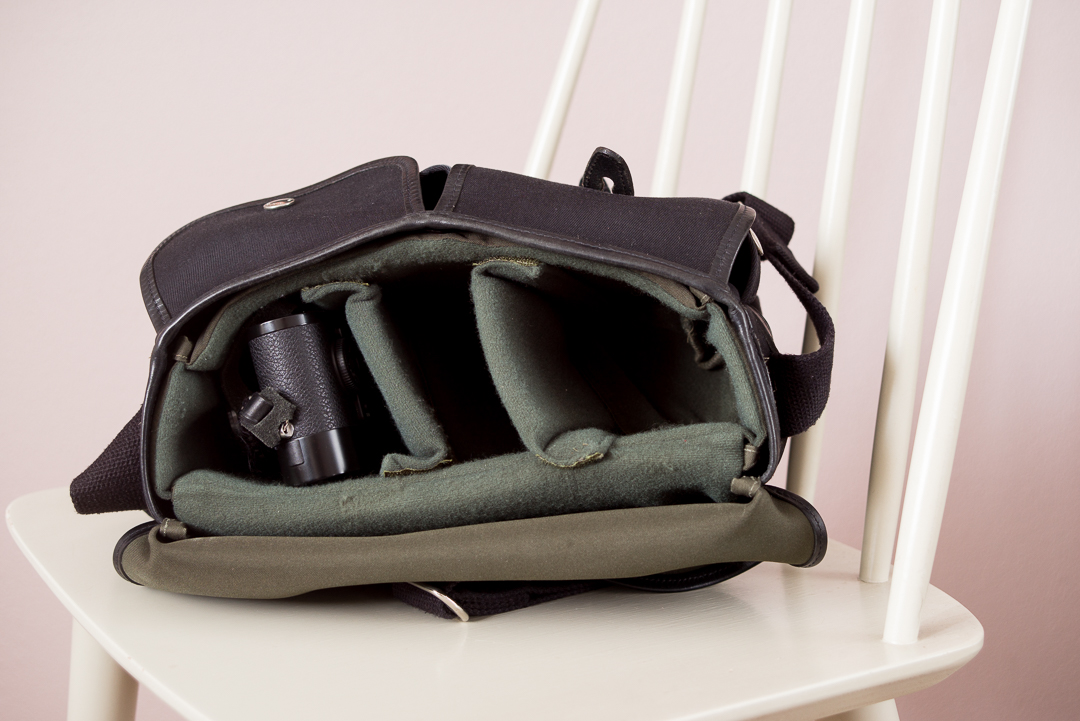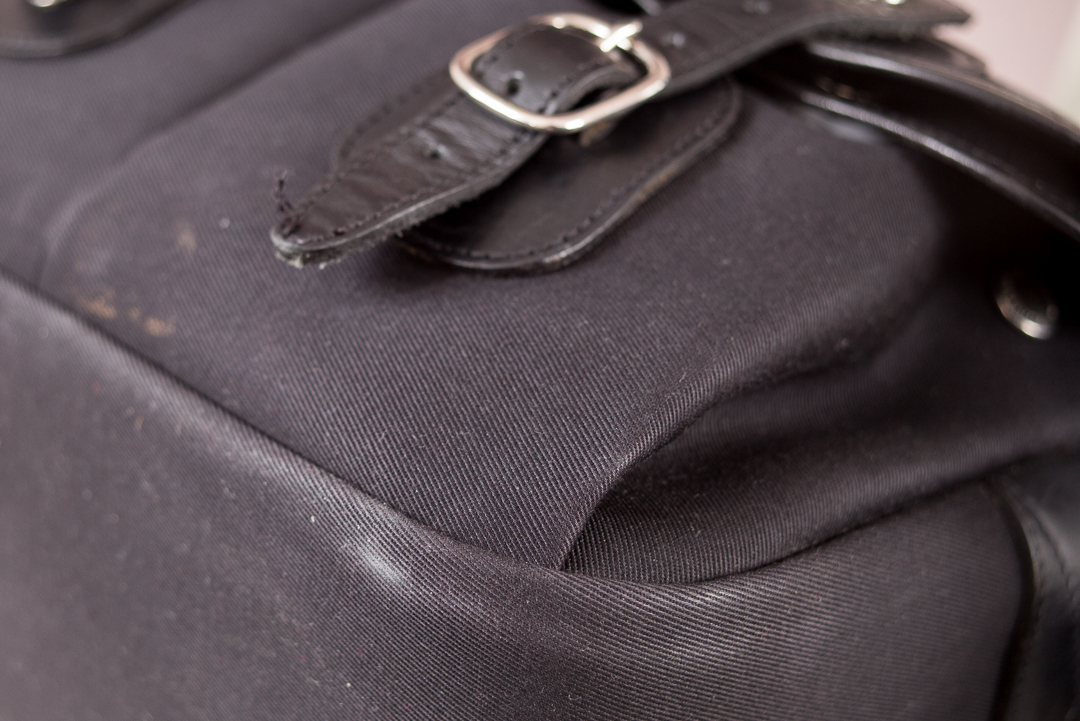 The layout of the Hadley Small is very simple: a canvas bag, with waterproof rubber material between the two layers, a removable camera insert and two front pockets. The strap is adjustable and can be fitted with an optional pad. If you pack light, you won't need that. The insert has four dividers: two large ones and two small ones. Since the bag is designed to be worn close against your body and is quite thin, you'll need to 'stack' lenses if you carry more than just two. During weddings, I don't want to stack, but on the streets, I don't care much.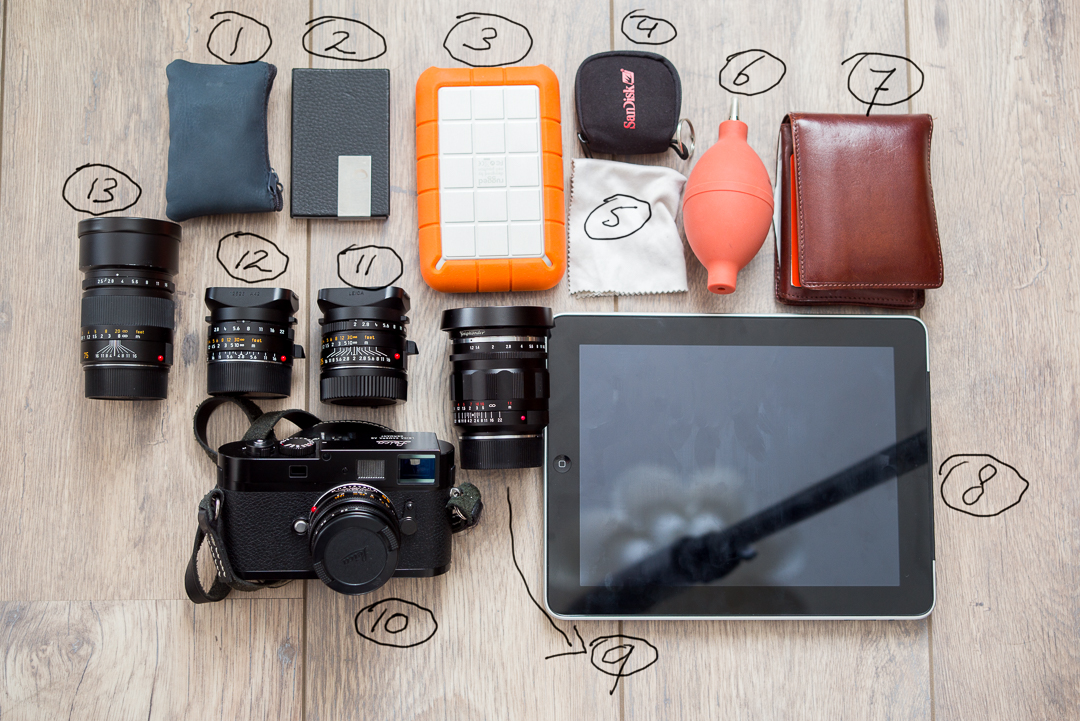 Spare batteries for Leica M9
Business cards
Lacie Rugged hard drive
Spare SD-cards
Lens cloth
Blower
Wallet. Mine is big and fat of course
Very old iPad. That's why my wallet is still fat. Yes I know it's a bit greasy.
CV 35/1.2. A big and heavy lens
Leica M9P with 50 cron
Leica 35 cron
Leica 28/2.8 ASPH
Leica 75/2.5 Summarit
Of course, I don't carry this around on a day trip. It's just to show what could be fitted in the bag. If you leave the iPad and a few lenses, you can pack a scarf or a sweater in the back pocket.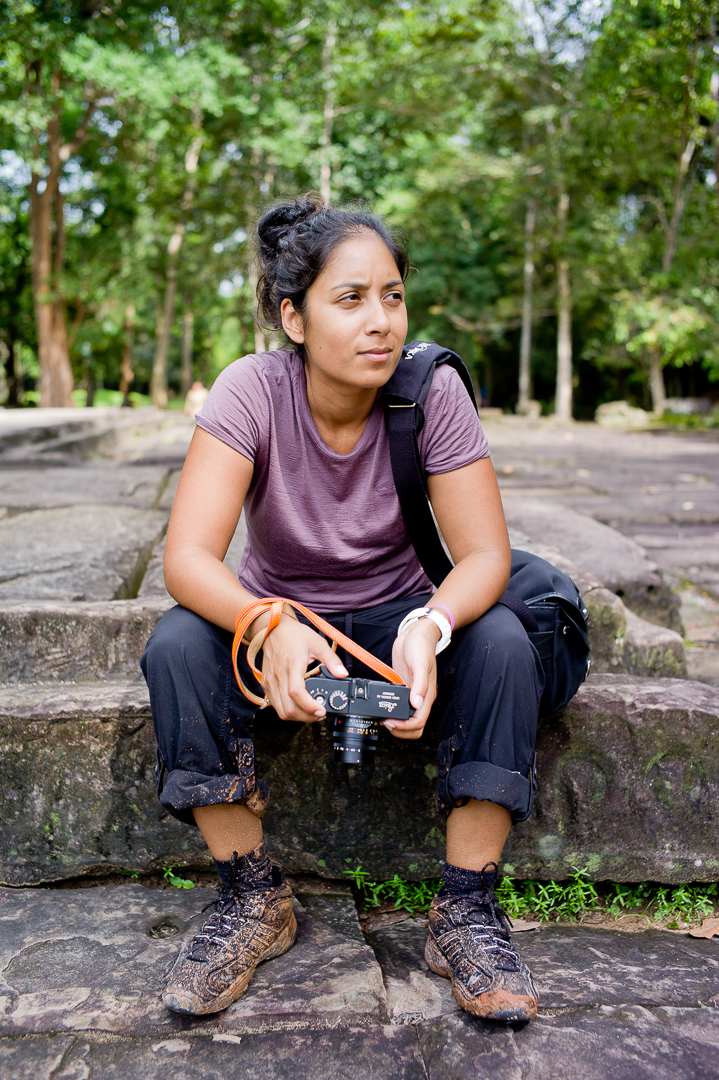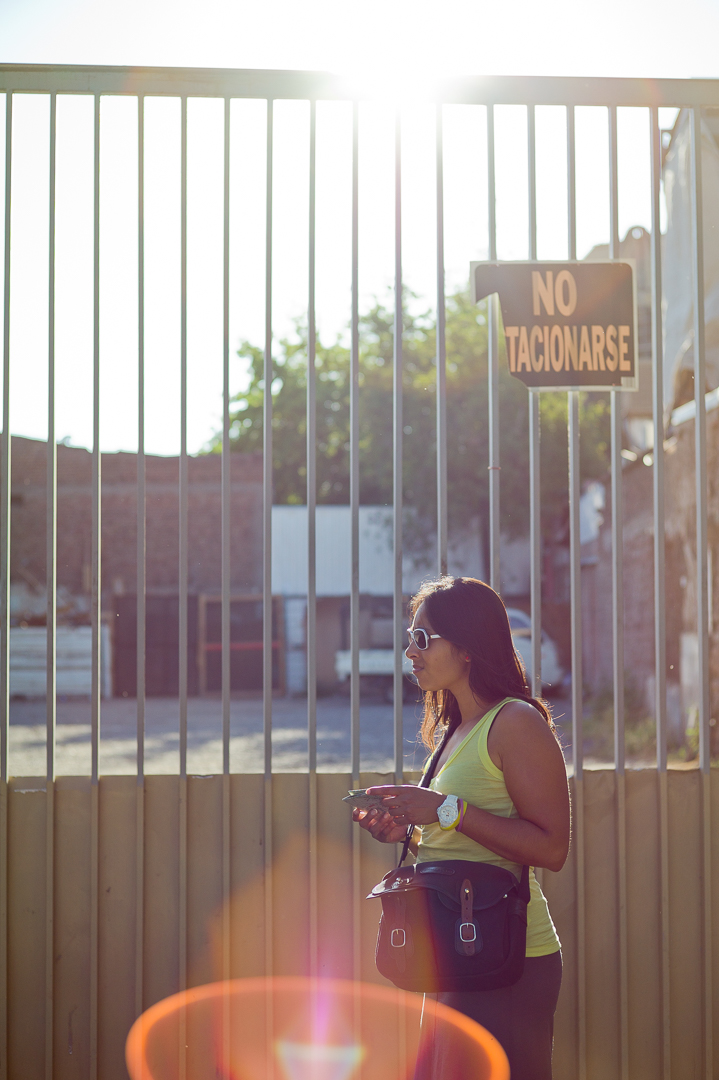 The Hadley Small is just big enough to be carried by a man – if you care about that – but in my case, my wife always seems to be the first to pick up the Hadley small and I have to find another bag for myself. I might buy a second one just for that in the future. Anyway: on a recent trip we carried a Hadley Small through the muddy and hot ruins of Angkor Wat in Cambodia, through the windy cold of Patagonia and the humid cities of Cuba. Of course, our Billy didn't break down – neither would a 10 euro bag without a brand – but it just seemed to work so well everywhere.  I forgot to pack my shoulder pad, so we bought a Tatonka pad in HongKong, but it wasn't really necessary after all. Most of the time, we'd carry our cameras in our hand, attached with a wrist strap. We visited some unfriendly neighborhoods in Cuba and Chile, but the bag never attracted any unwanted attention. Perfect!
 the bag never attracted any unwanted attention…
With 229 Euros, the Hadley small doesn't come cheap. It you want to spend less, Think Tank may be your best alternative, but if you're carrying around an expensive Leica, this bag probably won't be the priciest piece of gear you'll own. Having used and abused it a lot for years, I can tell you it is very durable and will protect your gear under most conditions very, very effectively. Maybe that's why I have four Billingham bags.
The pictures of the bag were taken with the Leica M240 with Minolta Rokkor MD35-70 Macro lens.