A few weeks ago I received an email from Zak, a wedding photographer in the USA.
Hi Joeri,
My name is Zak and I'm a wedding photographer in the United States. I wanted to thank you for the wonderful resources you've provided to the Leica community (and photo community in general)…(..) 
I'm curious if you'd lend me some more insight into how you photograph a wedding. My real passion lies in street and documentary work and that is how I photograph 90% of the day except for the requisite family group photos. Even the portrait session with the couple is primarily documentary style with some mild coaching and posing on my part. I'd like to even do less posing than the bare minimum that I currently do, but I feel like that might be doing my clients a disservice…
What I'm really curious to see is how you photograph the reception/party using only available light. I am still relying on off-camera speed lights, typically placed near the band/DJ to help light the dance floor/party. I keep it as minimal as possible and try to keep it looking natural, but still I feel like I'd like to take it a step further and shoot entirely naturally. Would it be possible to send me a link to some client galleries of your wedding work or do you have any words of advice? Best wishes!
Thanks,
Zak
First, thanks for mailing Zak. Sounds like you found your way in documentary wedding photography.
I also shoot my weddings like I would on the streets. I don't coach, don't intervene with what's happening. If the light is bad, the light is bad. I won't ask the bride to 'step into the light', because that would break my 'ethical code'. As soon as I start asking my subject to do things, the situation will change. They will become aware of things I don't want them to be aware of. I want them to be as natural/be themselves as much as possible. Having said that, I do like to be prepared. For instance, the first look often happens in tiny, poorly lit hallways. I'd like to know what's going to happen, so I can prepare. So I'll just ask: "Where will you meet the groom?". That's it. The first look is one of the scariest moments of the whole day, even though I've shot more than 200 first looks.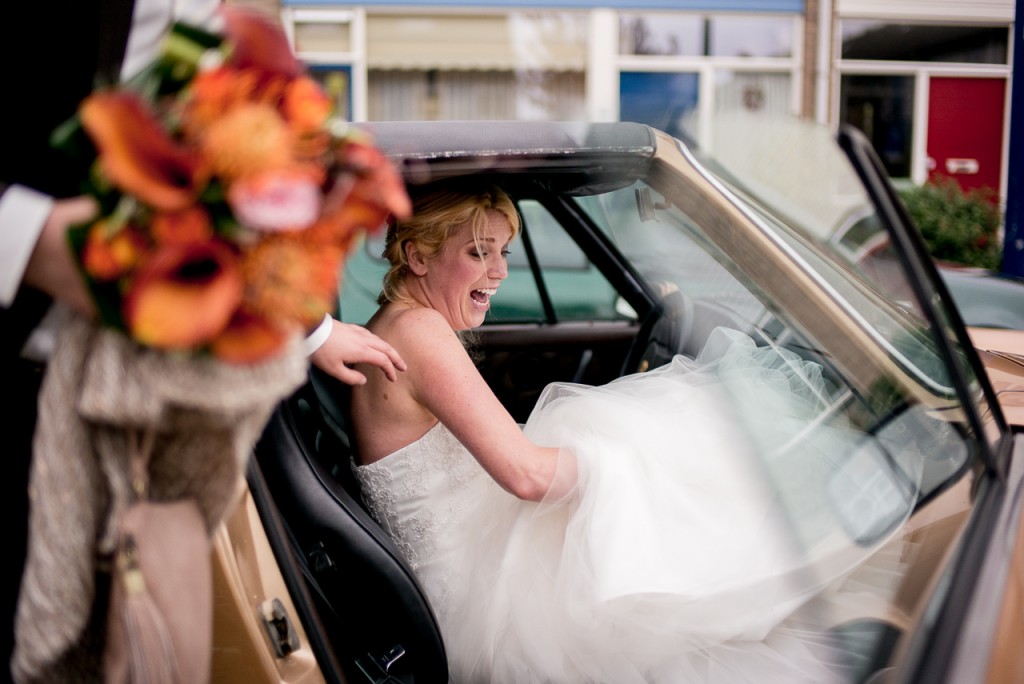 There are two exceptions to my documentary approach: the staged family shots. Here I have to give directions, otherwise it will take all day. Rule of thumb is that this 'shoot' never takes more than 20 minutes, otherwise I'm just not the right photographer. I understand why people want these shots, but I'd lie if I'd say I like to take these shots. I think most photographers don't like this part of the day.
The second exception is optional (the first is also optional by the way). Some shots of just the bride and groom. We just take a walk (10, 20 or 30 minutes or so) and I run around a bit, not giving any directions. I'm just shooting the couple, while they're walking. Sometimes this moment comes very naturally, when they go from place A to B.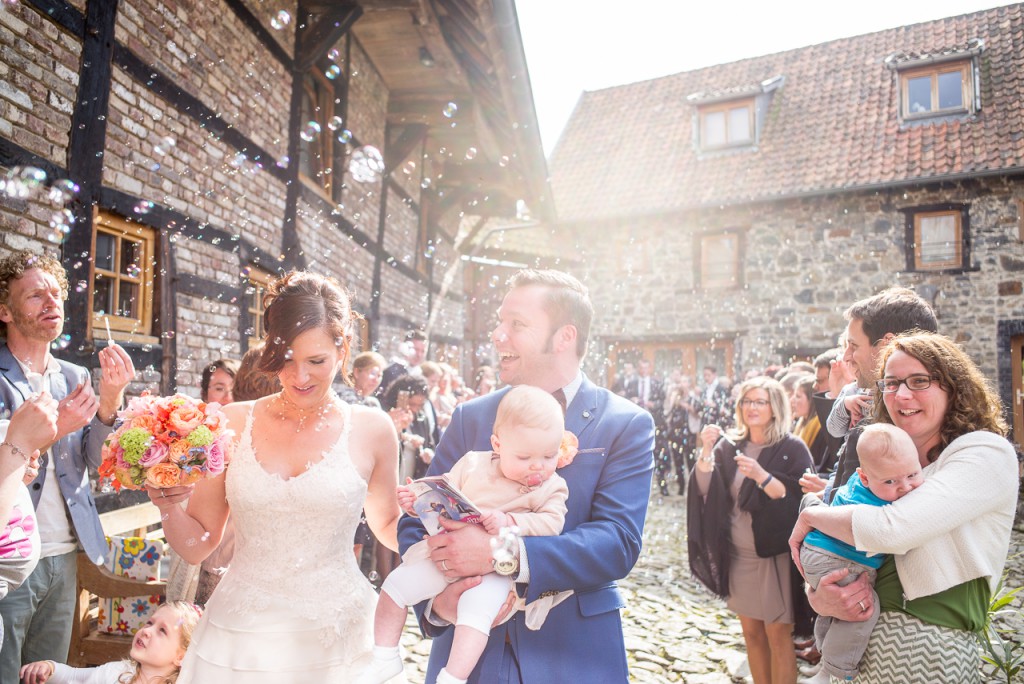 With regards to your last question: I never bring any flash at all to a wedding anymore. Two reasons: even though the reception/party is completely different to the ceremony (music, movement, light) I still think people will notice me much easier if I use flash. And with noticing me, comes the 'pose for the party pic' thing, which I really don't like. Second, I  deliver a complete series of photos to my clients, which (I feel) should be more or less consistent. Using flash would disrupt the consistency for me a bit, even though I know you can get great results with off-camera flash. In the M9 days it could be difficult with dim situations, but now with the SL and the Noctilux, I always have enough light.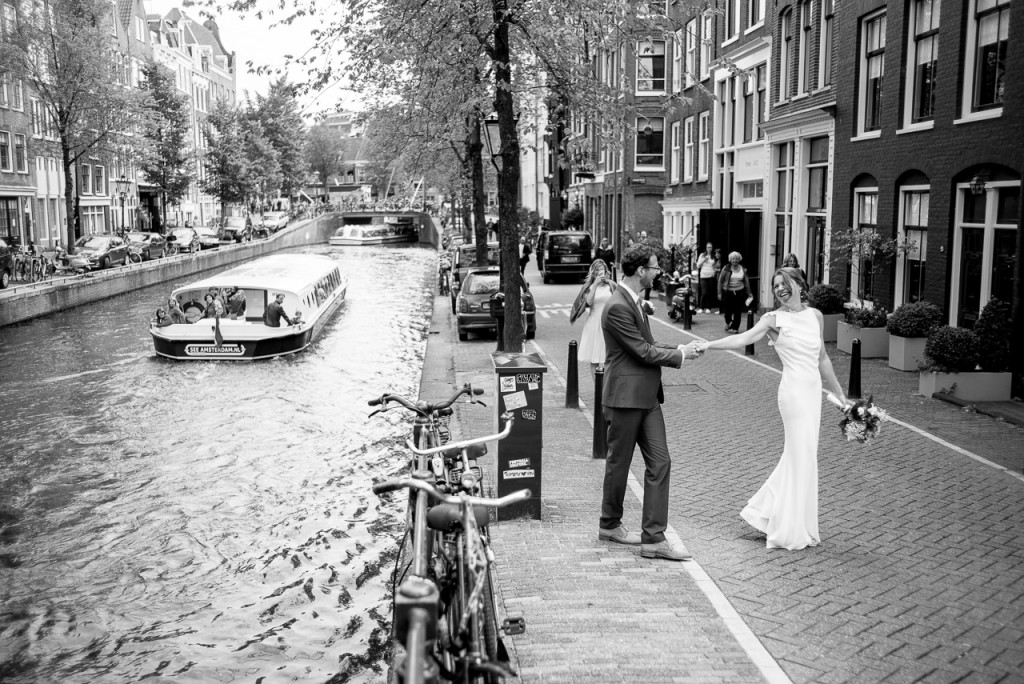 I can't give you any links to client galleries, mostly for privacy reasons, but I hope my website provides enough pictures, even though I haven't updated it in ages.