This summer I visited my parents in Sweden and decided to bring my gravel bike (a road bike with disc brakes and a slightly different geometry that allows for bigger tyres). After my first day  I realized the riding over there was that much fun that I wanted to pitch a story for a cycling magazine. However, I 'only' had my CL with a couple of lenses with me. No, seriously, this is how APS-C cameras are still seen among photographers. Full frame or bigger seems to be the only option for pros and serious amateurs, while in reality, I shot dozens of weddings in my early days with a Canon 20D. Also APS-C, but ancient compared to the Leica CL.
So we waited for a sunny day, took our Prius (works perfectly for shooting while driving) with my brother behind the wheel and my wife in the trunk, armed with just the CL and a CV15/4.5 plus the Leica Summicron-M 50/2.0. We drove a couple of gravel roads and looked for interesting parts. Turns, hills and a variety in the background work in pictures like these. What also works is speed. If you want to show movement in your shots and you have the opportunity to shoot from a moving car, you can use the movement of the car to create movement blur. Because the cyclist (me) is moving at the same speed as the car, he will be sharp.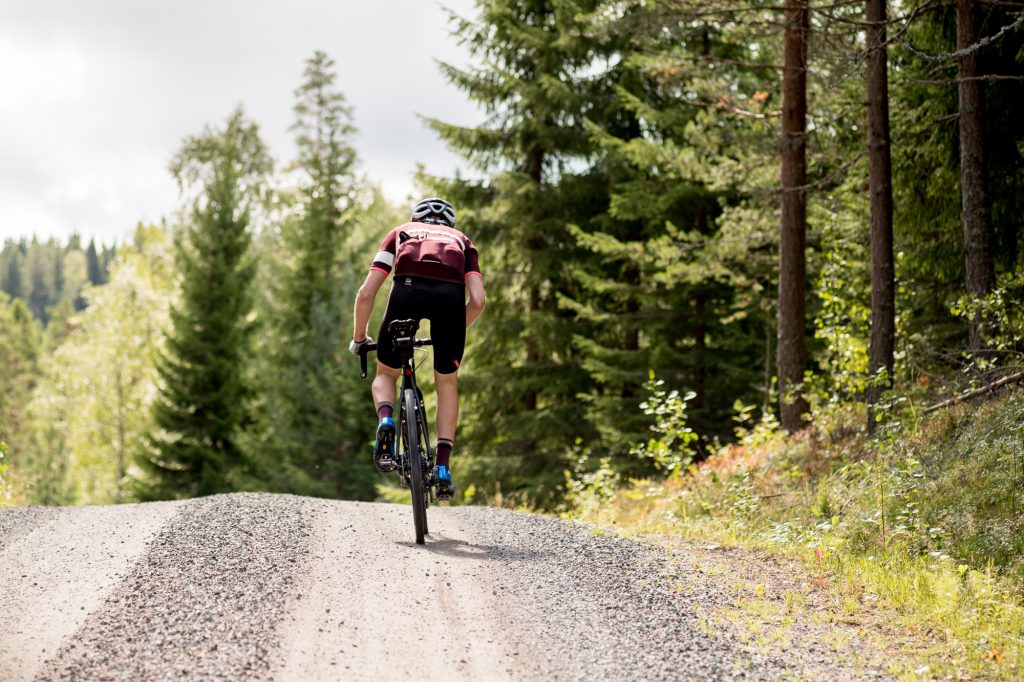 The trick is to select a shutter speed that is slow enough to get the blur, but not so slow that movement in other directions (camera shake) will become too noticeable. The higher the speed of car and bike, the faster your shutter speed can be. In this case, we didn't ride really fast: roughly 30-35km/h. With 1/100th of a second we had just enough blur, without too much shake. The other two shots were shot in a more static way.
I pitched the story to Fiets (a dutch cycling magazine) and they accepted. Yesterday I received the printed magazine and it looks lovely.
Long story short: you can shoot professionally with a Leica CL. For some assignments there are better cameras, but in this case, it delivered.