It has been a while since the Leica MM Ralph Gibson limited edition has been released. It's sold out, in case you're interested. Those who did purchase one of the best looking Leicas I've ever seen, made a wise choise, at least, money wise. Just a few weeks after the release, one of the MMs was offered on Ebay for at least 3000 dollars more than the original retail price. But smart people will keep the MM unused, in a safe and sell it in ten years for even a lot more money. To me, a camera is built to take pictures and that's why I'd rather use a camera, instead of investing in it.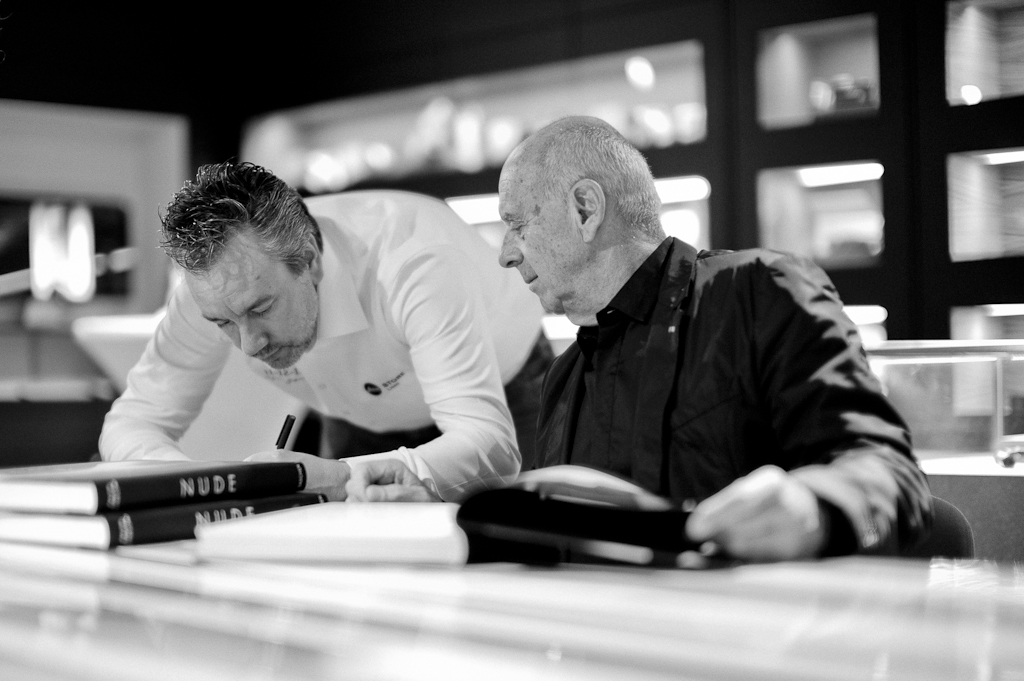 I was asked to shoot the event and I said yes. Leica wanted me to shoot the event in black and white with a M Monochrome and being familiar with that camera, I agreed. I brought a 35 cron and Leica was so kind to bring a Noctilux to the event. After a quick check of the lens/rangefinder calibration, I was good to go.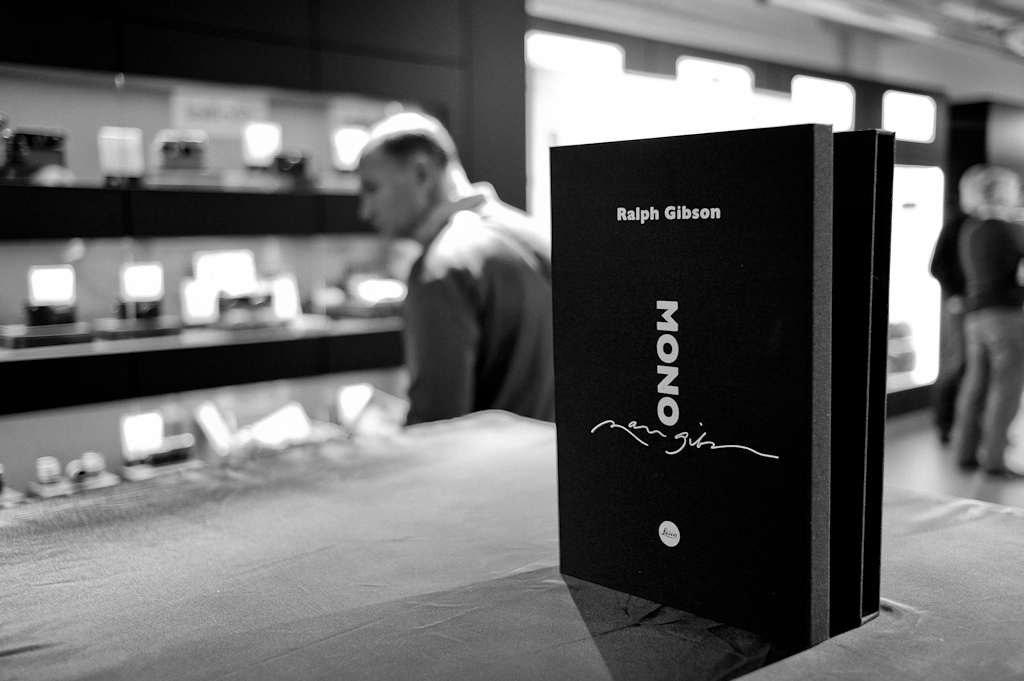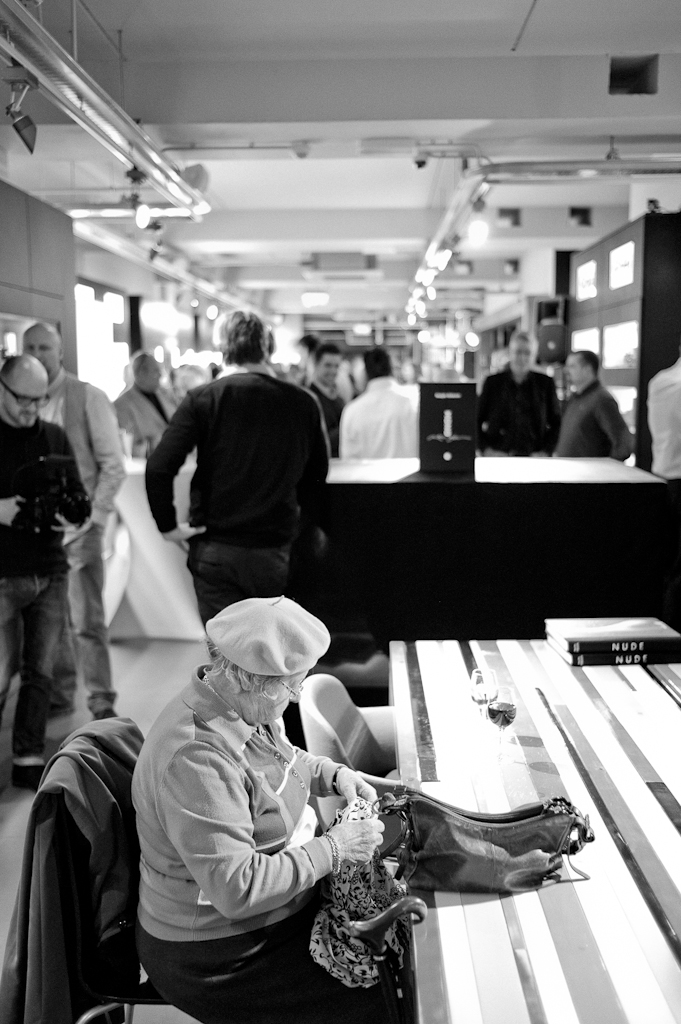 After a few speeches, the moment was finally there: the camera was handed to Ralph Gibson. I counted at least thirty photographers with Leicas documenting the event, which was a rather unusual sight for me: usually, I'm the only one with a Leica.
Ralph Gibson:
This camera is so special, because it is so simple. It allows me to take pictures I want and it forces me to see…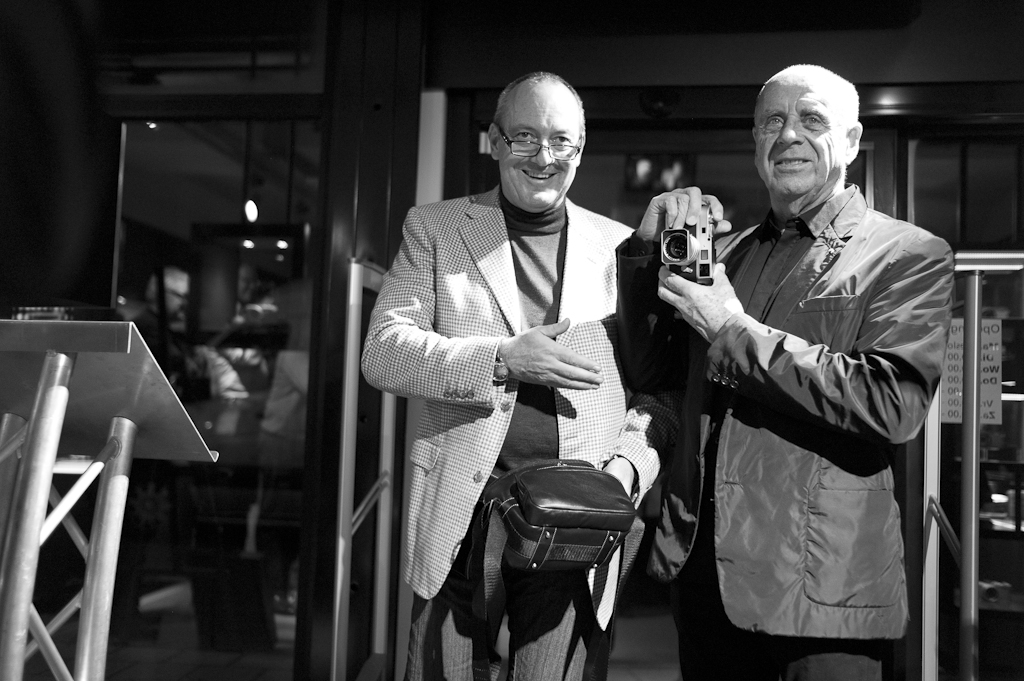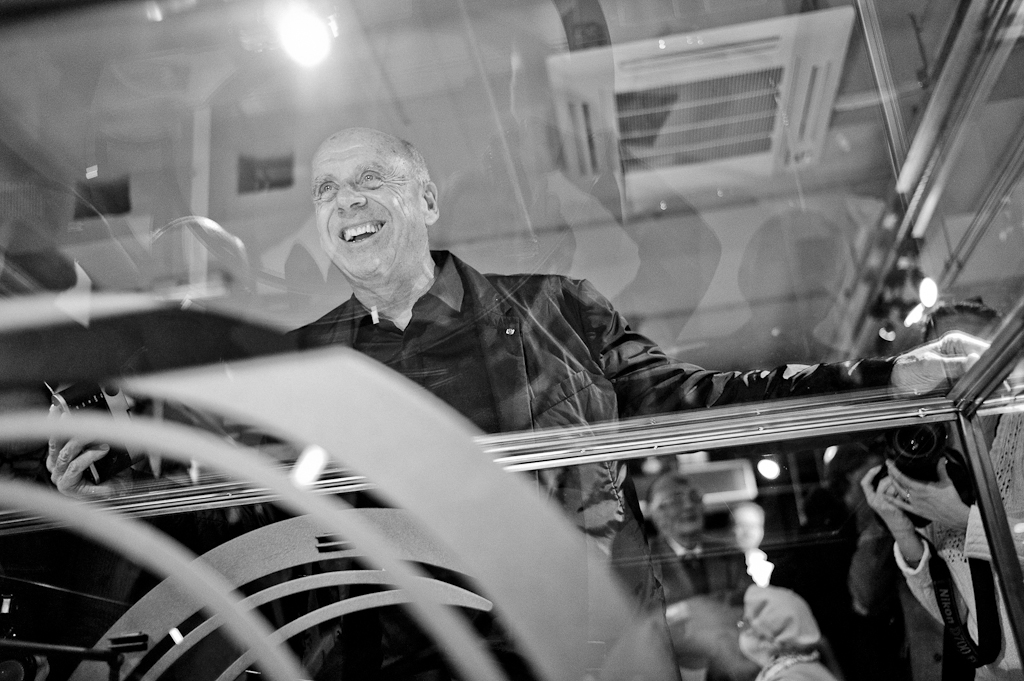 After the official speeches and presentation, many used the opportunity to check out the magnificent Leica Boutique Henny Hoogeveen. Being a regular customer myself, I only had to check out the new stuff.
Working with the MM and the Noctilux turned out to be quite exciting. Although DOF is razor thin, it only takes a bit more effort than working with my trusted CV 35/1.2. I had to get used to the short focus throw of the Noctilux and having shot the V4 a couple of times, I must say I prefer the older version. If you're shooting action, like I always do, I prefer a somewhat longer focus throw to give me that little 'slack' when focussing. To me, a lens with a long focus throw is easier to learn. For me, on a wedding, I shoot my 35/1.2 when the light is bad. In these cases I prefer a somewhat wider angle, because I can shoot everything with a 35, whereas a 50 is often too long, specially indoors. After this night, I'll consider getting a Noctilux again.